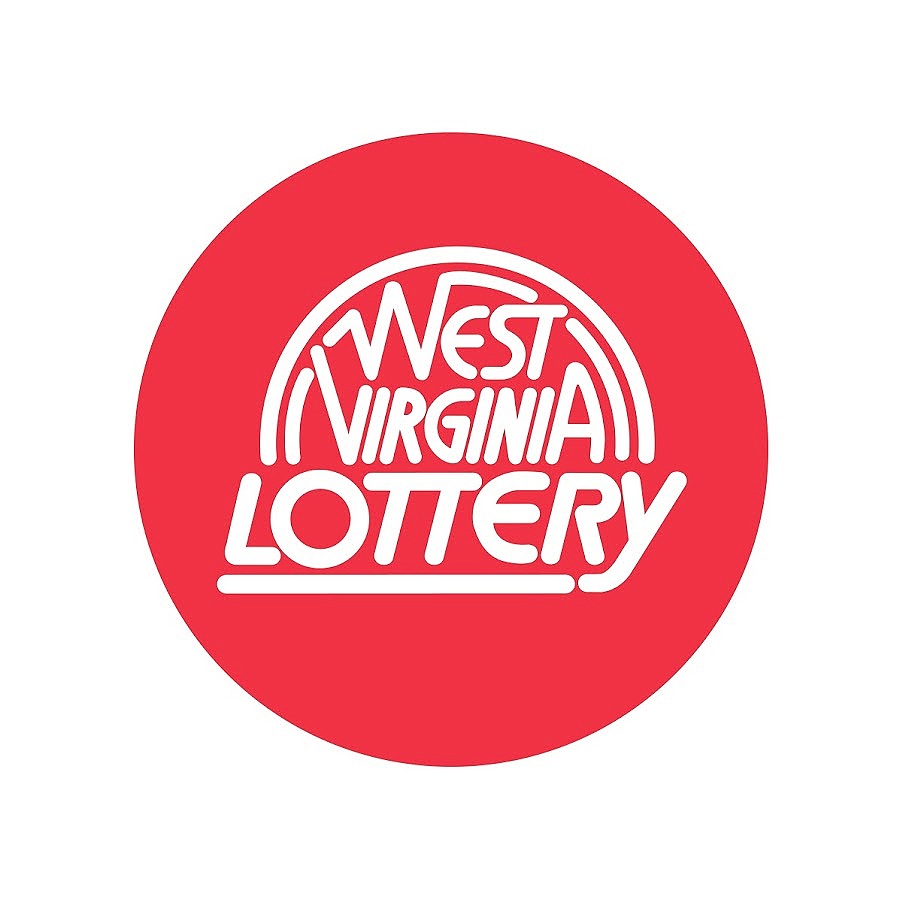 Currently filming the second Lotto Bros Campaign.
JANUARY 18 - FEBRUARY 17, 2019
BRU WILL MAKE HIS FORD'S THEATRE DEBUT AS JUROR 5!
Behind closed doors, tensions run high as a lone juror argues the innocence of a teenager accused of murder. In this provocatively resonant American drama, 12 jurors from all strata of society revisit the evidence, debate the issue of reasonable doubt and confront each other's personal biases. Broadway director Sheldon Epps ignites a conversation about how prejudice can shape the quest for justice.
February 16 - March 11, 2018
Previews February 14 & 15
WRITTEN BY LORRAINE HANSBERRY
DIRECTED BY TAWNYA PETTIFORD-WATES
What happens to a dream deferred? Does it dry up like a raisin in the sun?" - Langston Hughes

Lorraine Hansberry's Tony award-nominated domestic drama follows the story of the Younger family as they discover the dangers of dreaming big and the heartbreak of reality.
***Approximately 2 1/2 hours with intermission.
Suggested for ages 12 and up.
BRU MAKES HIS VIRGINIA REP DEBUT AS JOSEPH ASAGAI.
"Bru Ajueyitsi is convincing as Beneatha's friend-turned-romantic-interest and has an authentic Nigerian accent." - BWW
"Ajueyitsi delivers his character's wisdom with warmth and freshness that helps shed light on this family's darkness." - RVArt
"Then there is Beneatha's Nigerian beau, Joseph Asagai, played by Bru Ajueyitsi, whose name and resume suggest that his Nigerian accent is not fake but inherited. " - RVArt
09/06/17 - 10/08/17
WRITTEN BY DOMINIQUE MORISSEAU
DIRECTED BY PATRICIA MCGREGOR
As rumors spread through one of the last auto-stamping plants in Detroit, a tight-knit family of workers face what they're willing to sacrifice to survive.
Bru returns to Studio Theatre as the replacement/understudy for REGGIE/DEZ.
**UPDATE - OCTOBER 19 - 22, 2017
BRU WILL REPLACE "DEZ" FOR CLOSING WEEKEND!
*UPDATE - SEPTEMBER 23, 2017
BRU WILL APPEAR AS "REGGIE!"

I WANNA FUCKING TEAR YOU APART
02/01/17 - 02/19/17
WRITTEN AND DIRECTED BY MORGAN GOULD
WORLD PREMIERE
An ode to the complications of friendship in its many messy forms, with a special nod to a kind of love that sometimes looks a lot like rage.
Bru makes his Studio Theatre debut as Mike/Bartender.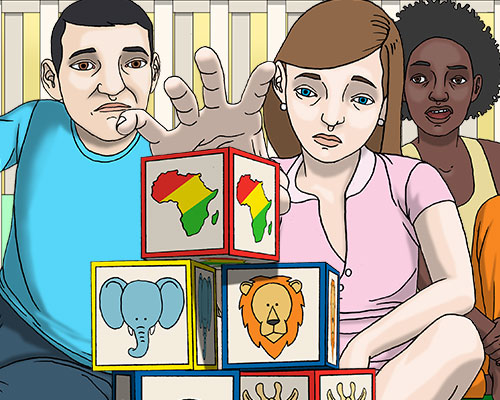 Directed by Shirley Serotsky
May 6, 2015 - May 31, 2015 ATLAS PERFORMING ARTS CENTER
When Annie and Peter decide to adopt, they come to set their sights on a child from Africa. When the reality of this choice sinks in, it open a well of uncertainty that speaks to their very identity as White Americans. Politically charged and tack-sharp, The Call is a startling portrait of cultural divide, casting global issues into the heart of an American home.
Bru makes his Theater J debut as Alemu.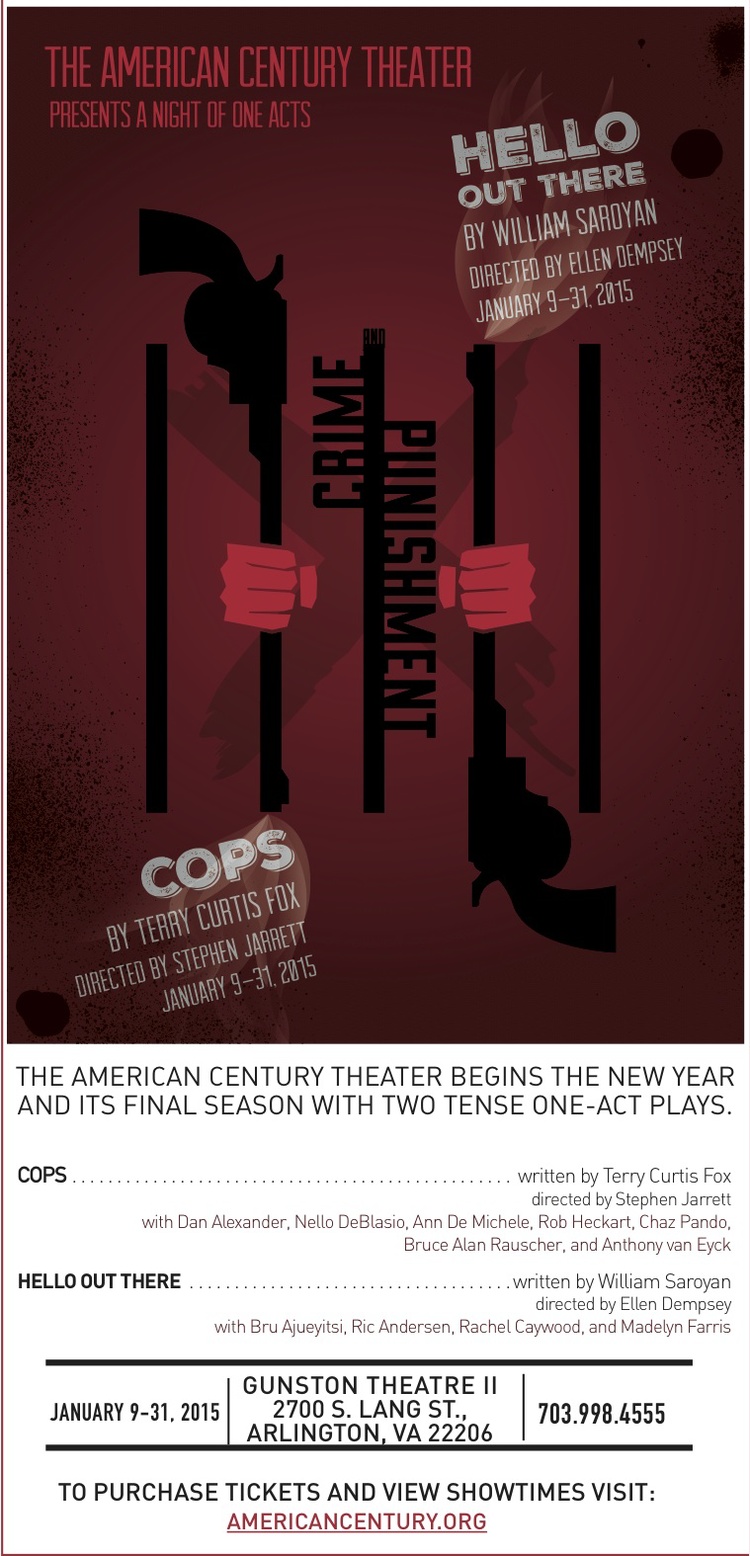 Hello Out There
by William Sorayan

January 9 - 31, 2015 (click for tix)
The American Century Theater
The Gunston Arts Center, Theatre II
After the gun smoke has cleared, the audience meets the lonely, jailed hero of the short masterpiece. The "Punishment" chapter of the evening is the tale of an unlikely romance that evokes both hope and hopelessness.
Bru will appear as the "Young Gambler"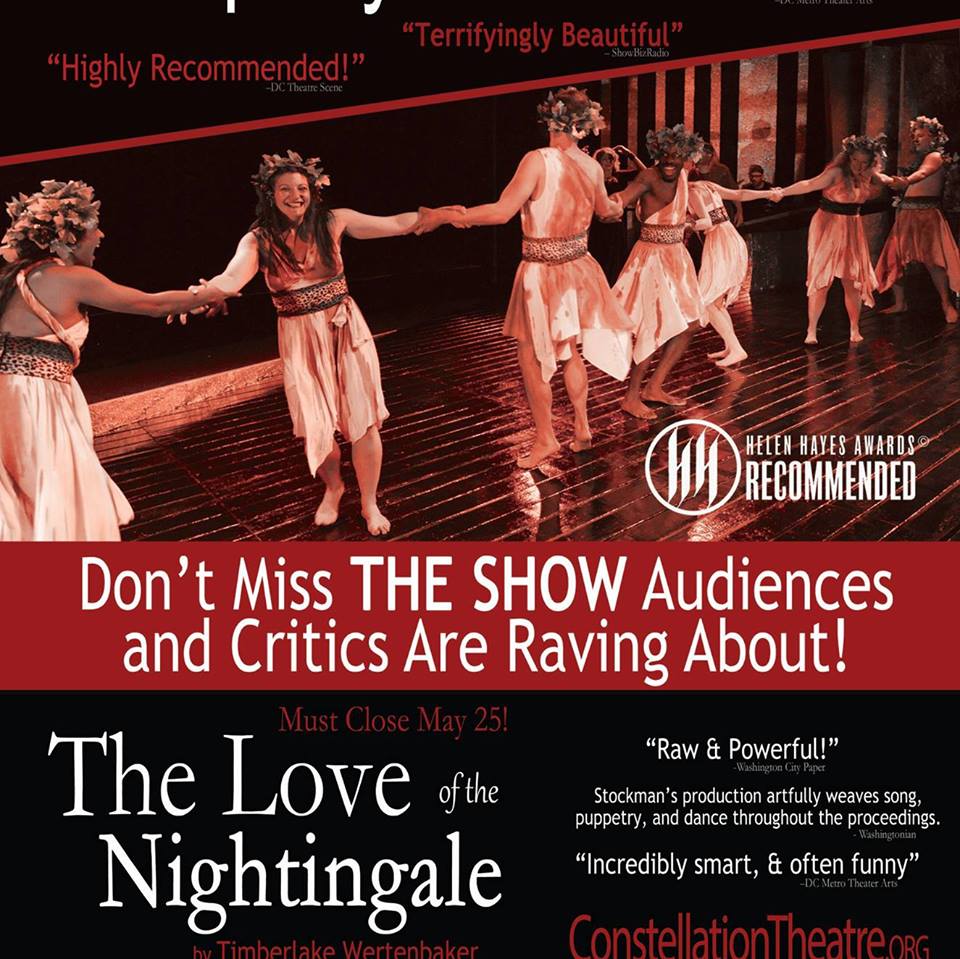 The Love of the Nightingale
by Timberlake Wertenbaker
April 24- May 25

Against a backdrop of war, two sisters are separated by a marriage and a vast ocean. Ever curious about the world, the young Philomele bravely takes a voyage on the high seas in hopes of a reunion. While the stars may guide the ship's course, danger is in the air and our heroine must harness her inner creativity to survive.
Bru makes his Constellation Theatre debut as Hippolytus.
Rehearsal!